PCCC Raptor E-mail Security

E-mail is the not only the best way to spread a malicious piece of software but it's also the most convenient way for spammers to waste you and your company's time and resources.
Raptor.pccc.com is Peregrine Computer Consultants Corporation's web portal for everything related to Raptor E-mail Security, including reports, setting your personal spam settings, and where your email can be found if your server goes down.
But often times blocking malware and spam yourself requires costly software and hardware as well as dedicated IT staff. Let us handle the headache instead!
As experts in anti-malware and anti-spam, PCCC uses our servers to provide your firm with our Raptor E-Mail Security -- The first and best line of defense against virii/trojans/worms/browser hijackers/key trackers/backdoors/adware/spyware and spam - before it reaches your mail server.
The Raptor E-mail Security algorithms help eliminate SPAM through robust content scoring techniques, not clunky blocking techniques. These scoring techniques also aid in discerning and accepting HAM over SPAM.
But protecting your e-mail inbox isn't the only thing we provide. We also provide backup mail services in case your server is unavailable, overwhelmed or cut-off from the internet. Because of this, in the event of an extended outage, we can re-route your mail to a new server, a temporary server or even provide worst-case solutions such as web-based e-mail.
And we also extend the edge of your email network to reject invalid emails before the email is accepted to stop dictionary attacks in their tracks!
For these reasons, Raptor E-mail Security is a best of breed product for business at quarantining SPAM without losing legitimate email to false-positive flagging/deletion.
Need more? Crazy solutions are our specialty! We provide solutions and work outside of the box for many of our Raptor customers!
Q: What about Viruses?
A: At PCCC we use the term malicious software, or malware, to encompass ALL threats to your machine. This includes viruses, adware, trojans, worms, key trackers, backdoors, and spyware as well as other threats. The term virus refers specifically just one type of malicious software that can spread itself. As Wikipedia puts it, "the term "virus" is also commonly used, albeit erroneously, to refer to many different types of malware and adware programs."

We protect you against all of these threats without worrying about the nuance technical differences between a worm, virus, trojan, etc..
Q: What are the Terms?
A: The cost above reflects a 10% discount for annual payment. However, as always, we know how to divide by 365 and we do NOT keep customers with contracts or attorneys. We keep customers only through exemplary service and support. At any time, if you are not satisfied, you need only contact us to cease your services which we will do quickly and professionally including a refund to the day.
Q: What if I use more than one Domain?
A: We provide seamless and interchangeable use of as many domains as you would like that use the same email address names. So if you still want your email to your old company domain to work but you want it to replace the destination with your new company domain, it's easy. We call this "Domain Mirroring" and emails sent to username@domain1.com can easily be redirected to username@domain2.com. And it's included at no additional cost!
How Much Does It Cost
With the introduction of Raptor Email Security, we have bundled Raptor Continuity, Domain Mirroring & Raptor Email Outbound (including DKIM) to both simplify and lower your bill. Pricing is tiered based on the number of accounts as follows:
# of Email Addresses
Annual Cost
Setup Fees
1 to 9 email addresses
$243 per year
(as low as $2.25 per user per month)
$57
10 to 40 email addresses
$864 per year
(as low as $1.80 per user per month)
$46
41 to 100 email addresses
$1,920 per year
(as low as $1.60 per user per month)
Waived and the 1st month is free!
101 to 300 email addresses
$5,400 per year
(as low as $1.50 per user per month)
Waived and the 1st month is free!
301 to 500 email addresses
$8,400 per year
(as low as $1.40 per user per month)
Waived and the 1st month is free!
501 to 700 email addresses
$10,920 per year
(as low as $1.30 per user per month)
Waived and the 1st month is free!
701+ email addresses
Please contact us to discuss pricing!
Service Provider? We also have special features and pricing for you. Contact us for a live, no cost demo!
Malware Remediation & Email Deliverability Services
Peregrine Computer Consultants Corporation also offers the following services if your network is impacted by spam and malware.
Malware Removal
PCCC specializes in isolating viruses on a corporate network to quickly and efficiently restore your network to full operational status. We can provide comprehensive backup, remediation and prevention services to fix the problem and keep it fixed.
Blacklist Removal
Is your domain or IP address blacklisted? Are you having problems with RBLs. We can assist you in identifying the cause of the problem and get your mail flowing again
Spam Issues
In addition to being a nuisance to your inbox, spam can cause issues like bringing down a server. In these scenarios, where workflow is getting delayed because of missing emails, PCCC can act quickly and efficiently at blocking the spammers and bringing your mail server back to functioning correctly, all the while providing alternate routes for your email so you can keep working.
Email Deliverability
Email deliverability is PCCC's term for the proactive work needed to keep email flowing. Our email experts can advise you with system configuration, outbound email services, keyword analysis, newsletter methodology to proactively improve your email deliverability.
And if you are having troubles sending email to legitimate, opt-in mailing lists or you used questionable marketing tactics previously, PCCC can help get you back on track.
Anti-Spam Community
PCCC proudly supports a variety of projects in the Anti-Spam Community including: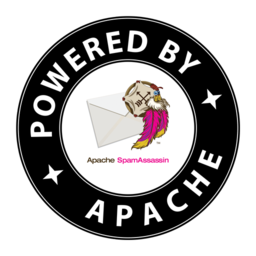 News